Diverse applications
Due to its versatile nature, PVC has found applications across a broad range of industrial, technical and household uses. In Europe, around two-thirds of PVC produced is used in building applications such as PVC window frames and other 'profile' applications, pipes and fittings, flooring, electric cables and conduits, a variety of plastic linings, membranes and waterproofing applications, and in coated fabrics.
pvc
PVC (polyvinyl chloride) is one of the most widely used polymers in the world. Other important applications include packaging blisters, trays and films, the automotive sector which uses materials for vehicle interior and exterior trims, a wide range of furniture, leisure and rainwear, and medical devices.
Recycling PVC has the following benefits:
• PVC is well suited to recycling: it has the  longest history of recycling of all plastics;
• PVC has advanced mechanical recycling systems;
• Large volumes of recyclable PVC waste are available;
• Using recycled PVC helps meet resource efficiency objectives and allows for the preservation of raw materials;
• Using recycled PVC reduces emission and landfill requirements.
Manufacturing window profiles with 70% recycled PVC rather than all new PVC reveals savings of up to 50% in energy, over 60% in air emissions and more than 60% in water emissions. In addition, due to its thermoplastic nature, PVC can be recycled several times without significant loss of performance.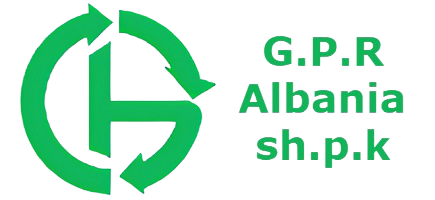 Address: Gjokaj Village, Vorë, Albania